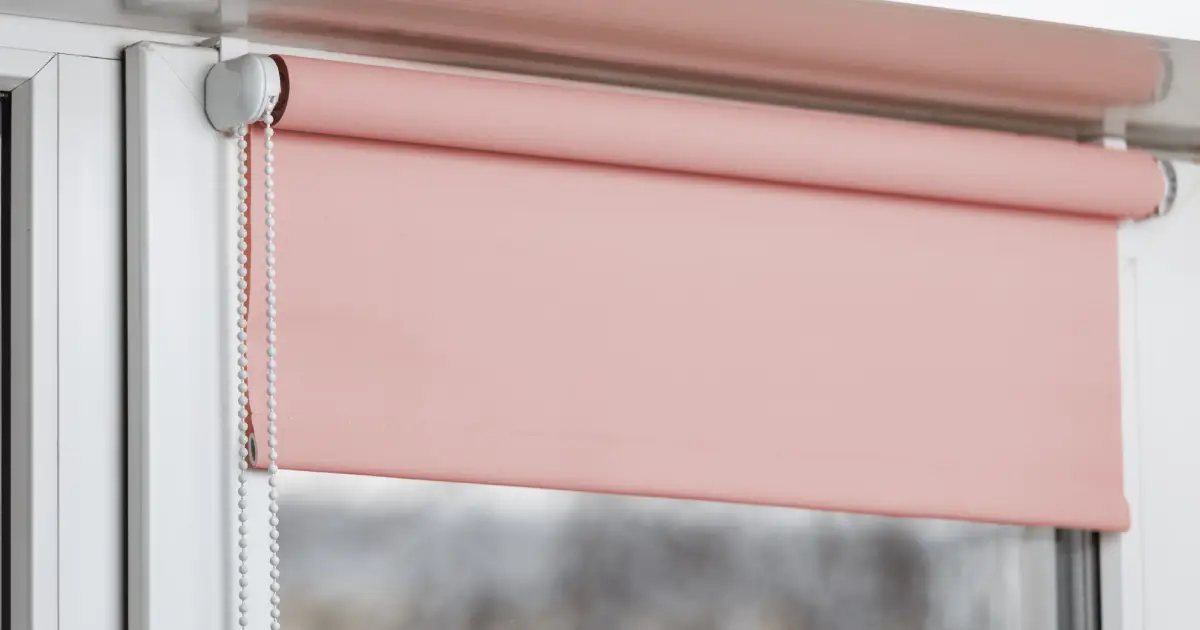 Every home's decor must include window coverings. They can add style and privacy, and they can help regulate how much heat and light enter a space, but they can also make your home feel like the perfect haven. Due to Dubai's well-known hot climate, it is crucial to protect your home with blinds.
Today, let us take a closer look at how important window treatments are in Dubai and why roller blinds are a great choice for your home. We will also go over the various kinds of roller blinds that are out there, how to pick the best ones for your house, and how to maintain them.
What are Roller Blinds?
To put it simply, it consists of a single piece of fabric that is wrapped around a casing and is moveable using a pull cord. Installation can be done within or outside the window frame.
Now you must be wondering Why Roller blinds
There are many reasons why roller blinds are a popular choice for window treatments in Dubai. Here are just a few of the advantages:
They are versatile. They are adaptable to any room's decor and are available in a variety of styles and colors.
Roller shades are simple to use. They are perfect for homes with kids or pets because they can be raised and lowered with just a simple pull of the cord.
Roller blinds are energy-efficient. They save you tons of money on electricity bills by keeping your home warmer in the winter and cooler in the summer.
Roller blinds are low-maintenance. They are easy to clean and require little upkeep.
Dubai's urban lifestyle frequently necessitates creative space management. Roller blinds gracefully respond to this call. When raised, their small size fits neatly within window frames, preserving your view.
The scorching Dubai sun is no laughing matter, and roller blinds are here to help. You have complete control over the amount of sunlight entering your home thanks to their adjustable mechanism. Keep harmful UV rays at bay while creating the ideal atmosphere.
Living in Dubai often entails living in close quarters with others. You can address your privacy concerns in style with roller blinds. You can keep your interiors hidden from prying eyes while still projecting elegance with a quick tug.
Different Types of Roller Blinds
1. Standard Roller Blinds:
Standard roller blinds are suitable for a variety of spaces because they are straightforward and adaptable. They are made up of a single fabric piece that rolls up and down around a tube. You have a wide range of fabric options in Dubai, including:
Translucent fabrics: These materials maintain privacy while letting soft natural light filter into the space. They can be found in a range of colors and textures, and they give your room a subdued air of elegance.
Sheer Fabrics: Sheer fabrics give off an airy, delicate appearance. They provide privacy and light diffusion without totally obstructing the view.
Light materials: These materials strike a balance between light control and privacy. They keep the atmosphere pleasant while reducing glare and UV rays.
2. Blackout Roller Blinds:
Blackout roller shades are perfect for media rooms and bedrooms because they completely block out light. These blinds come in a variety of blackout fabric options, and are available in Dubai:
Opaque blackout fabrics: These fabrics have a special coating that blocks light. They successfully obliterate outside light sources, resulting in a dim and peaceful environment.
Thermal blackout fabrics: These materials provide thermal insulation in addition to light blocking. In hot Dubai days, they keep the heat out, which helps control the temperature in the room.
3. Motorized Roller Blinds:
Roller blinds with motorization combine convenience and contemporary technology. Remote control of these blinds is possible, frequently using a smartphone app or home automation system. Motorized roller blinds can be made to order in Dubai with a variety of fabric choices, including:
Solar Reflective Fabrics: Especially in Dubai's hot climate, these fabrics are made to reflect sunlight and heat, keeping indoor spaces cool and comfortable.
Patterned Fabrics: Motorized roller blinds can also be customized with patterned fabrics, adding a decorative element to your windows while enjoying the convenience of remote control.
Where to Buy Roller Blinds
Roller blinds are available both offline and online, with a variety of options to suit your preferences. You have a variety of options in Dubai for buying roller blinds:
Physical Stores
Home Improvement Stores
Visit IKEA, Home Center, and ACE Hardware, among other home improvement stores. They frequently carry a variety of roller blinds in various styles and materials.
Interior Design Showrooms
Roller blinds are a popular product in many interior design showrooms in Dubai. These showrooms can offer personalized help and customization options.
Online Stores
For a convenient online shopping experience, look into e-commerce platforms such as Amazon. Roller blinds are available in a variety of styles and price points.
Price Considerations
The Average Price Range
Based on elements like material, type, size, and brand, blinds come in a wide range of price ranges. Standard window coverings can cost anywhere from $20 to $50, while more expensive options can cost up to $300 per window.
Factors Affecting the Price
Material: Wood and premium fabrics tend to be more expensive than PVC or aluminum.
Type: Motorized, blackout, and custom-fit blinds are often pricier.
Size: Larger windows require more material, impacting the cost.
Brand: Well-known brands might have higher price points.
Features: Additional features like remote control or smart technology can raise prices.
Here are some cost-effective options for you:
Faux Wood Blinds: These mimic real wood's look at a lower cost.
Aluminum Blinds: Affordable and durable, suitable for various settings
Standard Sizes: Prefabricated sizes are generally more budget-friendly.
Basic Styles: Choose simple designs without elaborate features.
Installation and Maintenance
Let's take it step by step
Measure the width and height of the window precisely.
Select Blinds: Select the roller blinds that best suit your needs and measurements.
Install the mounting brackets, making sure they are level and firmly fastened.
Blinds installation: Insert the brackets with the blinds in place and tighten them.
Test and Adjust: Check to see if the blinds are rolling easily and make any necessary adjustments.
Maintenance Tips for Blackout Roller Blinds in Dubai
Dusting: To prevent dirt buildup, regularly dust the blinds with a soft cloth or duster.
Spot Cleaning: For spot cleaning, use a damp cloth. When using blackout blinds, stay away from excessive moisture.
Avoid harsh cleaning agents by cleaning with gentle soap and water. The fabric may be damaged by harsh chemicals.
Use gentle handling when operating the blinds to avoid damaging the fabric and mechanisms.
Regularly inspect: Look for any indications of wear, loose parts, or damage. Address problems right away to limit further harm.
Customization and Special Features
Motorization
Convenience: Remote control or smart home integration is simple with motorized blinds.
Accessibility: Perfect for people with mobility issues or windows that are difficult to reach.
Automation: Create opening and closing times on a schedule to increase security and energy efficiency.
Modern Aesthetics: Motorization gives your space a modern, high-tech feel.
Fabric Choices
Versatility: A wide variety of fabrics, from sheer to blackout, are available to accommodate various lighting and privacy requirements.
Aesthetics: Pick fabrics that complement your interior design and improve the atmosphere in general.
Customization: Some retailers offer tailored fabric options to suit your style.
UV Protection
Furniture Protection: UV-blocking fabrics protect furniture, flooring, and artwork from sun damage.
Glare Reduction: UV-protected blinds block out harsh sunlight and glare to create a comfortable environment.
Energy Efficiency: UV-blocking clothing helps with cooling and energy conservation, particularly in sunny climates.
Skin Protection: Effective UV protection shields your skin from harmful UV rays even when you are indoors.
Other Window Treatment Alternatives
Venetian Blinds
Venetian blinds are versatile, with adjustable horizontal slats that offer precise light control. They suit modern and traditional interiors, and options like aluminum or wood cater to diverse aesthetics.
Roman Blinds
Roman blinds bring an elegant, fabric-rich touch to windows. They fold neatly when raised and create a smooth, tailored appearance when lowered. Roman blinds in Dubai offer a balance between privacy and natural light.
Roller blinds vs. curtains: Which is better?
Roller blinds are easy to use and come in various styles and colors. They're also energy-efficient. Curtains offer more decorative options and privacy. Consider your needs before choosing. Roller blinds for versatility or curtains for decoration.
Conclusion
In conclusion, opting for roller blinds in Dubai is a smart choice due to their seamless integration with the city's modern aesthetic and climate considerations. Their sleek design, UV protection, and energy-efficient features make them well-suited for the intense sunlight and high temperatures of Dubai.