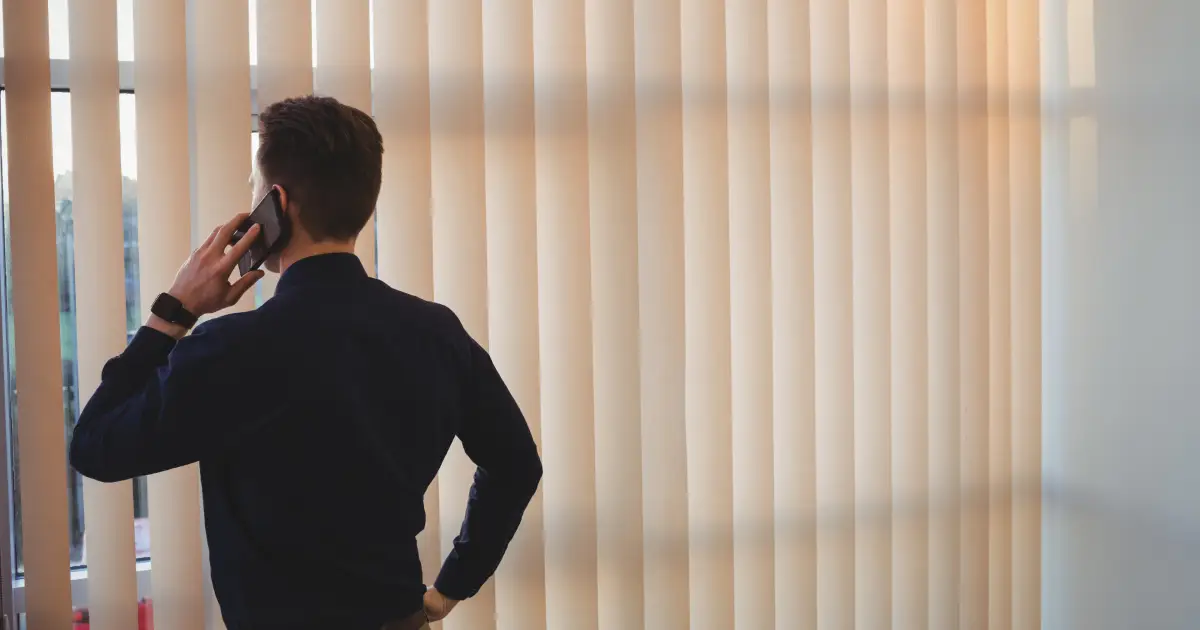 If you want to improve the look and functionality of your home, you've come to the right place. In this guide, we'll take you on a journey through the wonderful world of blinds, helping you understand the basics and make informed decisions when it comes to choosing the perfect window coverings for your house.
Simply put, a blind is a kind of window covering that allows you to control how much light enters a space. It usually consists of horizontal or vertical slats that can be raised or lowered, tilted or raised for privacy, block or filter sunlight, and improve the overall aesthetics of a space.
Blinds Come in a Variety of Styles
Venetian Blinds: Blinds with horizontal slats that can be tilted to regulate light and privacy provide a classic and adaptable covering option and are typically made of materials like wood, aluminum, or PVC.
Vertical Blinds: To regulate light and privacy, vertical blinds have vertical slats that can be rotated. They offer great light control and a modern look, and they are frequently used for larger windows or sliding glass doors.
Roller Blinds: Blinds that roll up and down using a cord or motorized mechanism are known as roller blinds. Roller blinds are constructed of a single piece of fabric.
Roman blinds: Roman blinds have soft fabric panels that fold horizontally when the blind is raised. They are available in a variety of fabrics, including sheer, light-filtering, and blackout options, and add an elegant and luxurious touch to any room.
Motorized Blinds: Motorized blinds can be controlled remotely using a remote control or a smart home automation system. They are useful, especially for difficult-to-reach windows or when you want to control multiple blinds at the same time.
Materials Used In Blinds
Wood: Wood blinds are warm and natural, adding a touch of sophistication and elegance to any room.
Aluminum: Aluminum blinds are strong, lightweight, and have excellent light-control abilities.
PVC/Vinyl: PVC or vinyl blinds are inexpensive, moisture-resistant, and ideal for moist spaces like bathrooms or kitchens.
Sheer: Sheer blinds are delicate and translucent, diffusing light while providing privacy and creating a soft and airy ambiance in your space.
Faux Wood: Resistant to moisture and warping, faux wood blinds look like real wood but are less expensive and easier to maintain.
Popular Features and Customization Options for Window Coverings in Dubai
There are several popular features and customization options for blinds. Here are some options to think about:
Light Control: Blinds provide varying degrees of light control, ranging from sheer and light-filtering options to room-darkening or blackout blinds, allowing you to customize the amount of natural light entering your space.
Privacy: Blinds offer privacy, allowing you to enjoy your personal space without jeopardizing your safety.
Cordless operation: Cordless blinds are a safer option, especially for homes with children or pets, because they eliminate the risk of entanglement while also providing a clean and streamlined appearance.
Motorized operation: Motorized blinds provide easy and convenient control, allowing you to adjust your blinds with a remote control or integrate them into a smart home automation system.
Energy Efficiency: Certain types of blinds, such as cellular or honeycomb blinds, have a unique design that traps air, providing insulation and increasing energy efficiency by reducing heat loss in the winter and heat gain in the summer.
Tips for Selecting the Right Blinds
Unlocking Your Needs: Consider your preferences for control of sunlight, privacy, and insulation, and make sure your blinds meet your needs.
Tailored to Perfection: Consider the window's type and size when selecting blinds to enhance both functionality and aesthetics.
Budget-Friendly: Establish a budget and invest in blinds that provide long-term value, taking into account their durability and the benefits they bring to your space.
Effortless Upkeep: Make your life easier by choosing blinds that require little maintenance and are simple to clean, ensuring a hassle-free and pristine appearance over time.
Discover the best place to find stunning blinds in Dubai
Look into local retail stores and showrooms where you can personally test the blinds and receive expert advice. Also, online platforms allow you to compare prices and styles while browsing through a large selection of blinds. To ensure a smooth shopping experience, read customer reviews and check the return policy. Whether you prefer the experience of in-person shopping or the convenience of online browsing, Dubai provides numerous options for finding the ideal blinds for your home.
Tips for a Smooth Blind Installation Process
Choose Your Approach: Depending on your comfort and expertise, decide whether you'll hire a pro or do the installation yourself.
Accurate Measurements: To ensure a seamless fit, carefully follow the manufacturer's instructions and take exact measurements of your windows.
Understand the Instructions: To ensure a smooth and successful installation, carefully read and understand the given instructions.
Maintenance and Cleaning Tips
Handle with Care: To ensure the longevity of your blinds, handle them with care, avoid excessive force on cords or slats, and be proactive in performing regular maintenance and repairs.
Regular Dusting and Cleaning: Keep your blinds dust-free by using a feather duster, microfiber cloth, or a gentle vacuum cleaner regularly.
Remove Stubborn Stains: For stubborn stains, gently clean your blinds with a mild detergent or utilize specialized cleaning tools designed for blinds.
In a nutshell, blinds are a great option for window coverings in Dubai because they offer both versatility and practicality. They offer many advantages, including the ability to control light, offer privacy, increase energy efficiency, and improve the aesthetics of your room. You can choose blinds that perfectly suit your needs and create a comfortable and cozy environment in your home.